Change Management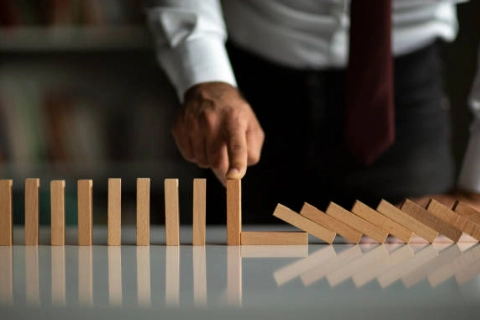 Change management is the process of planning, implementing, and monitoring changes to an organization's processes, systems, or culture. It is a structured approach to transitioning individuals, teams, and organizations from a current state to a desired future state.
Effective change management requires careful planning, stakeholder engagement, communication, and a focus on minimizing disruptions and maximizing benefits. Whether it's a small adjustment or a major transformation, change management is essential for organizations to adapt to evolving circumstances and remain competitive in today's rapidly changing business environment.
How do we mentally process change? Why are we resistant to change, and is it normal for us to do so? What benefit do the people subject to the change receive in return?
By understanding these other and critical questions a strategy can be developed which will help ensure that the change is sustainable, and investments secure.
Some of these questions can be answered by looking at how our brains process change. Neuroscientists have mapped out the various areas of the brain and there are two areas which play a major part in processing change:
Hippocampus – where past change experiences lie and where information is almost processed automatically with no thinking
Prefrontal & sensory cortex – where we process new information and where we determine whether we should do something or not
Change delivery needs to start by focussing on the hippocampus and explore what changes the individual has been through in the past and the impact it had on them. These inputs need to be taken into account so that they feel they are capable of making the current changes and that they also believe they can make the changes.
Once the foundations have been set the focus should move over to the prefrontal and sensory cortex. Here we need to look at the motivation and provide a response to the question – 'What's in it for me?'. However, even if it does improve things for them do they want to change? Are the adaptable enough to proceed with it.
We need to combine this view with the 3 remaining areas:
Opportunity & support: are they encouraged to proceed with the change and can someone help them answer questions or respond to concerns
Normative belief: if their peers are proceeding with the change and they have not done so yet, they would then be motivated to do so, so they aren't left as the odd ones out
Sensory information: what does the change look like and how will they work with it? Provide examples of how it will 'look' and 'feel' so they can get comfortable with it
Businesses can now use these steps as a starting point on their journey towards sustainable change and there are a number of tools and techniques that can be used to help get them there, and that is where the right change manager would come in to help.
Check out the other services we offer:

We offer Cyber Security Assurance consulting, helping organisations to implement practical Information Security Governance and Risk Management capabilities. We also help our clients to develop the necessary policies and procedures necessary to align with industry standards: from Cyber Essentials to ISO27001 and NIST, recognising that each implementation will be unique to each client.

We offer management consulting services across the full transformation lifecycle, from strategy development through to delivering large-scale change programmes.
We tackle our clients' most complex challenges, helping them to shape and implement change that delivers real results.

With technology now critical to helping drive corporate strategy and ensuring its success, today's CIO is fast becoming the new corporate "rock star," as well as an advocate for change, corporate transformation and the realities of what new technologies can do. But technology investments don't always achieve the expected benefits, and companies are finding that harnessing technology to fuel innovation is a major challenge.