Affiliations
These affiliations have taken many forms, such as joint ventures, strategic alliances, or mergers and acquisitions. By working together, we can share resources, knowledge, and expertise to achieve common goals and mutual benefits. These affiliations can and have provided us with opportunities to expand our reach, enhance our capabilities, and increase our competitiveness in the marketplace.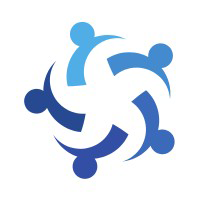 Banking Interest Group
The Banking Interest group (BIG) is a network of international, independent consultants who are ex-C-Suite Execs and Directors who have all "been there and done that" in many well branded organisations, mainly in bank and insurance world.
The BIG Team comprises of a strong network of consultants to provide help and services and to companies who would benefit from the BIG Group expert assistance.
The main goal of BIG is to help companies develop innovative strategies for organisations in this exciting new technology-fuelled era. Additionally, the plan of the BIG network is to help organisations identify risk and opportunities and to provide recommendations to drive successful change outcomes.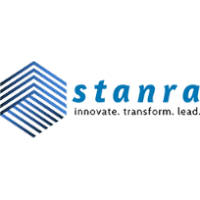 Stanra
Stanra Tech Solutions is an innovative Indian based affiliate that focuses on innovation to transform our customer's business to help them lead through profitable growth.
Our Global Service Offerings include: Application Services Serverless, containerised and microservices DevOps, Automated Workflows, CI/CD Implementation Product Development Customised Application Development Cloud Solutions.
Stanra is serving customers in North America, Canada, Ireland, the UK, the Middle East and Australia from its development centres in India, based in Delhi and Cochin. Stanra offers business continuity capabilities and has access to a wide talent pool of skilled people across India.
Stanra Tech's Principles:
Serve our customers in an agile, flexible and cost-effective manner
Operate with highest level of integrity
Bring solutions centric approach with highest level of technical expertise
Respect each other's culture and beliefs
Value our employees
Be transparent in communication
Take pride in meeting our commitments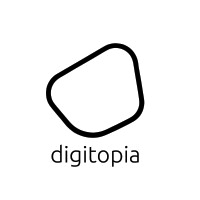 Digitopia
Digitopia are a purpose-driven company that helps organisations who are struggling to achieve Digital Maturity.
Quite simply we are experts on business impact, especially in digital transformation and sustainability.
And simply put, we change the way consulting is delivered.
With our award winning and world leading business impact platform, we help your organisation to simplify complexity in your business.
How do we achieve this? We measure and benchmark maturity as the ultimate transformation KPI and our business impact platform assures success on your enterprise transformations.
We also align your executive leadership, create a shared vision, clarify priorities, accelerate your journey, and grow your impact.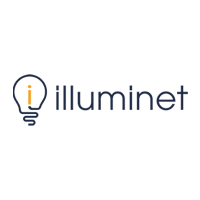 Illuminet Solutions
Illuminet provides a number of IT consultancy services in the UK that are built around a Company's needs.
Illuminet Consulting's portfolio of services spans the strategic and operational spectrum – from architectural and business change, through functional reviews and audits to service design, transformation and ongoing management and can solve your specific challenges with on-demand access to the brainpower of hundreds of seasoned, trusted specialists, enhance your project with a Virtual Bench of over 1,600 professionals, and provide talented interim leaders to drive success.